Perhaps the biggest difference between Padel rackets are their shape. The shape of the Padel racket affects various other characteristics including the balance, sweet-spot and general playability of the racket. There are three main shapes which Padel rackets come in:
Round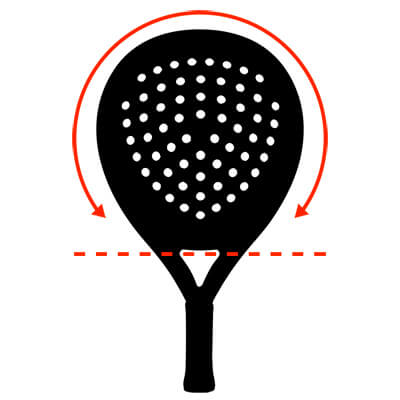 Round Padel rackets have a circular head which allows their balance to be closer to the handle of the racket, and the sweetspot to be larger. As a result they are the most accessible for players to get started and play comfortably. Their characteristics are also suitable for intermediate and more advanced players with a defensive game though it may be more difficult to generate power on smashes.
Diamond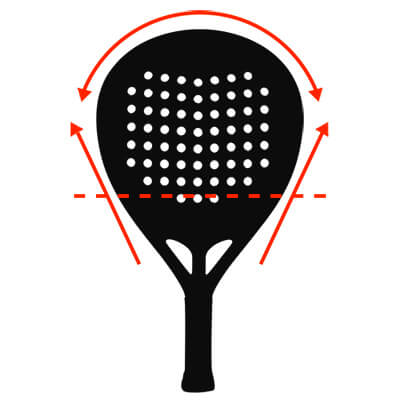 The head shape on diamond Padel rackets are wider at the top and narrow as they approach the handle, creating the 'diamond' shape. As there is more material at the top of the racket, they are more head-heavy than any other shaped Padel racket. This gives them tremendous power on smashes, arguably one of the best weapons in the game of Padel, and are therefore used by countless pro players.
Inexperienced players may find it difficult to hit the sweetspot, particularly lower on the head where the racket narrows, and may find continuously swinging the head-heavy racket to be tiring.
Teardrop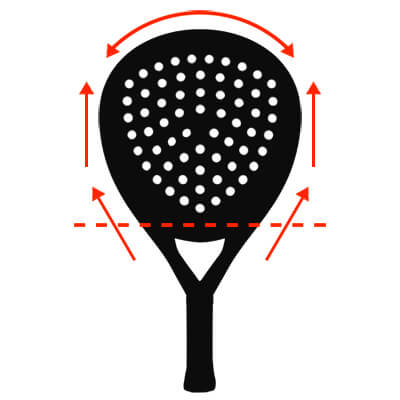 Teardrop Padel rackets have a shape somewhere in between a round and diamond shape to try and get the best of both rackets. Being more powerful than round shaped rackets and more forgiving and accessible than diamond shaped rackets, teardrop Padel rackets have become the best choice for intermediate players, as well as players who prefer and mixed game, neither too defensive or offensive.